Welcome to Grand Whiz Hotel Trawas Mojokerto
If what you're looking for is a conveniently located hotel in Mojokerto, look no further than Grand Whiz Hotel Trawas Mojokerto. From here, guests can enjoy easy access to all that the lively city has to offer. With its convenient location, the hotel offers easy access to the city's must-see destinations.
Grand Whiz Hotel Trawas Mojokerto also offers many facilities to enrich your stay in Mojokerto. For the comfort and convenience of guests, the hotel offers free Wi-Fi in all rooms, 24-hour front desk, 24-hour room service, Wi-Fi in public areas, car park.
Hotel accommodations have been carefully appointed to the highest degree of comfort and convenience. In some of the rooms, guests can find internet access – wireless, air conditioning, desk, mini bar, balcony/terrace. The hotel offers an excellent variety of recreational facilities, including spa, massage, children's playground, tennis courts, billiards. Grand Whiz Hotel Trawas Mojokerto is a smart choice for travelers to Mojokerto, offering a relaxed and hassle-free stay every time.
Get the lastest Promo from Us
Why Grand Whiz Hotel Trawas Mojokerto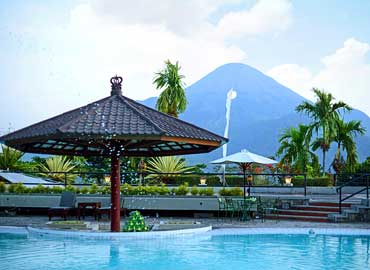 Offering Best Experience
Every hotel is aesthetically built with modern design to reflect the timeless beauty, a discerning style that creates unmatchable yet affordable comfort of a hospitable stay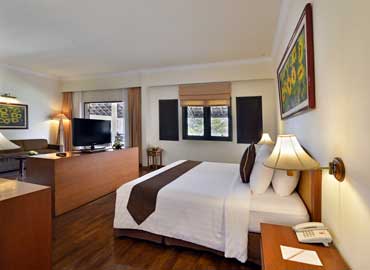 Luxury Rooms
All rooms are furnished with top quality mattress and linen, in addition to the hotel`s round-the-clock security and reception, to ensure the guests good sleep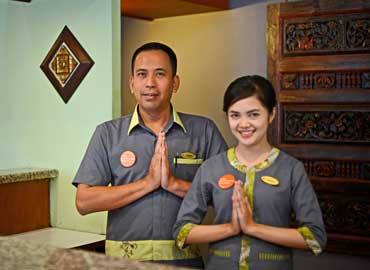 Friendly & Professional Staff
Our dedicated team extends sincere and warm-hearted hospitality to ensure a fun and comfortable stay
Facilities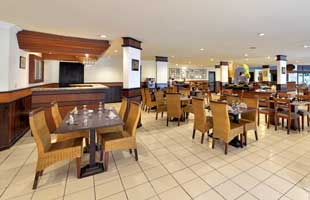 Azalea Coffe Shop
Design in a homey setting with friendly staff, the restaurant is a great vanue with mountain view. Having the capacity of 70 persons, the restaurant serves breakfast, lunch and dinner with menus of Indonesia, Chinese and Western Food. 24-Hours for serves ala carte and room service.
Rindu Alam Pujasera
Culinary festival with local`s snack and Indonesian Food every Saturday and Sunday starts from 07:00 am to 05:00 pm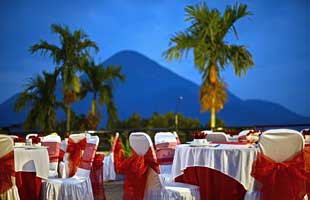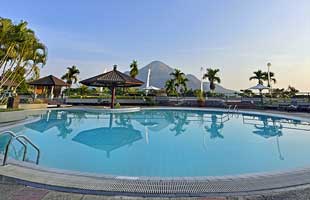 Swimming Pool
With tropical design the place takes the guest to unforgettable experience including the enjoyment of swimming at leisure
Outbound Area
The hotel has a large area of outdoor that provides for outbounds activities, such as Flying Fox, Kids Outbound Offroad, ATV, Shooting Target Horse Riding, Fun Bike Trampolin, Banji Trampolin every Sunday opens 07:00 am to 05:00 pm.